1973-1987 CHEVY PICKUP TRUCKS AIR CONDITIONING KITS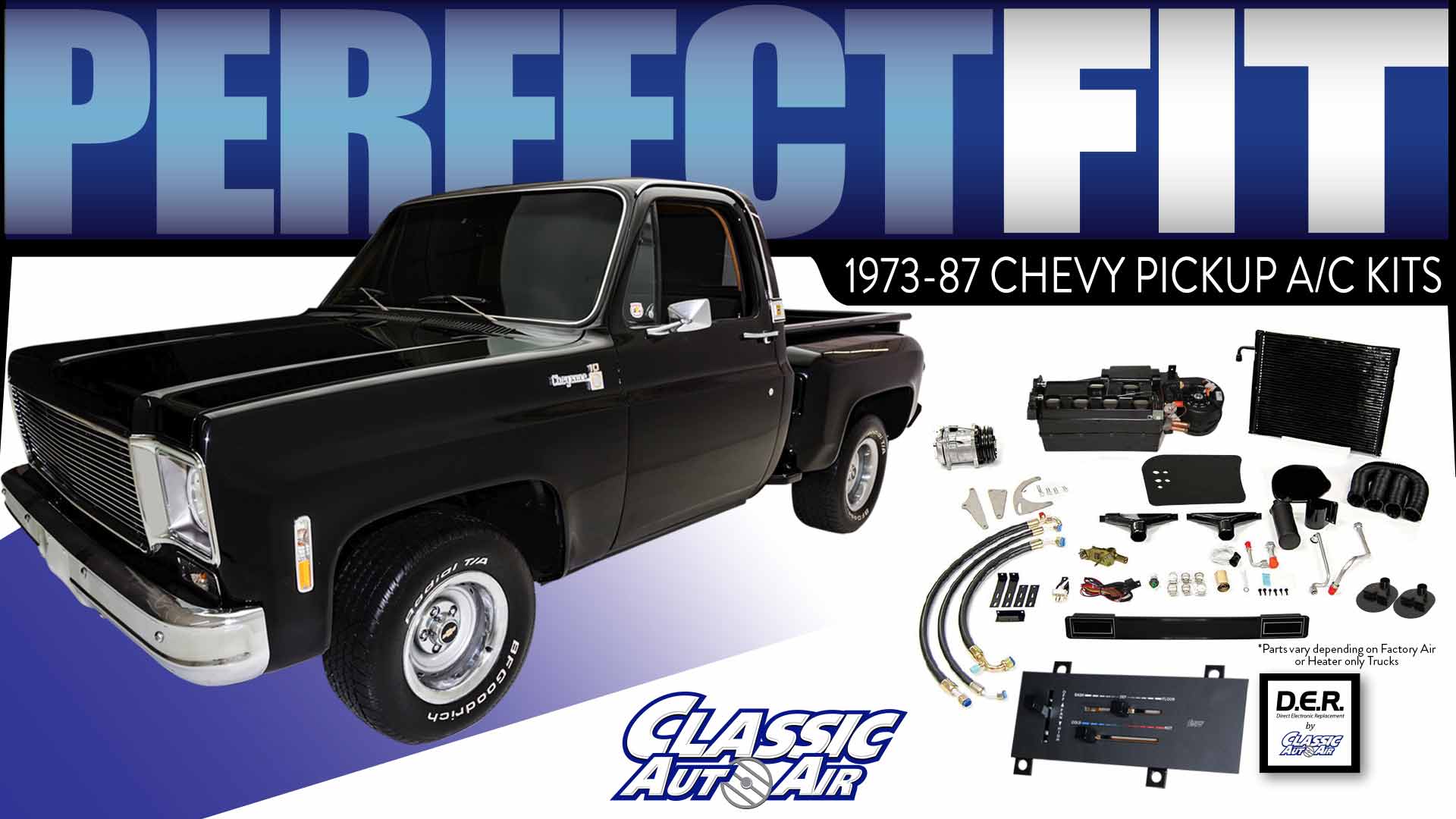 1973-1987 CHEVY PICKUP TRUCKS
Convert a factory heat-only 1973-1987 Chevy Pickup Trucks to full climate control with a Classic Auto Air Model-Specific Perfect Fit ELITE™ kit. Each Perfect Fit ELITE™ kit component was specifically designed or carefully chosen to fit your vehicle. No one size fits all. These kits are complete and contain everything you need. You'll need to get modern day, high-performance A/C, heat, and dehumidified defrost into your classic Chevy Pickup Truck. We have lots of engine compartment upgrades available and a wide variety of optional louvers to customize your kit.
NOT JUST AFTERMARKET AIR CONDITIONING
Classic Auto Air's Perfect Fit ELITE™ kits are not your typical, one-size-fits-all, low-quality, aftermarket air conditioning system. Superior design and quality makes all the difference. Our RETROFIT designs give OE quality combined with better than original performance and reliability.
Engineered to actually fit the 1973-1987 Chevy Pickup Truck. This kit is not adapted to fit a whole product line like our competitors. It comes equipped with carefully sized, large, separate A/C and Heat coils just like factory (OE) systems, not combined A/C/Heat coils often found on aftermarket systems. By using separate coils we improve the cooling and heating capacity of the total system. This makes you cooler much faster!